Product Applications
DOMINATOR Synthetic Racing Oil is compatible with leaded and unleaded gasoline, diesel, alcohol, nitromethane and nitrous oxide.

Use DOMINATOR SAE 60 Synthetic Racing Oil in domestic and import racing and high-performance engines where an SAE 60 viscosity oil is recommended, including (not limited to):
Product Application Specs
• Drag racing
• Top fuel
• Pro-stock tractor pull
• Diesel racing

AMSOIL Ea® Racing Air Filters (EAAR) are specially designed for racing and street rod enthusiasts who desire AMSOIL Ea protection in carbureted applications. AMSOIL Ea Racing Air Filters are constructed with synthetic, providing maximum protection and extended filter life.
Product Description
AMSOIL DOMINATOR® Synthetic Racing Oil provides superior performance and maximum protection in high-performance and racing applications. DOMINATOR is engineered to better withstand the elevated rpm, high temperatures and shock-loading common to racing applications. Its robust formulation, tested and validated by championship race teams, is designed to provide maximum horsepower without sacrificing engine protection. DOMINATOR provides straight-grade protection in a multi-grade formulation.
Fights Engine Wear
DOMINATOR Synthetic Racing Oil's durable formulation resists viscosity loss due to mechanical shear to maintain a strong protective oil film. It is heavily fortified with zinc and phosphorus anti-wear additives to provide additional protection against scuffing and wear in severe racing conditions.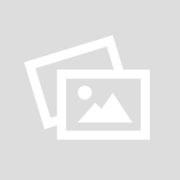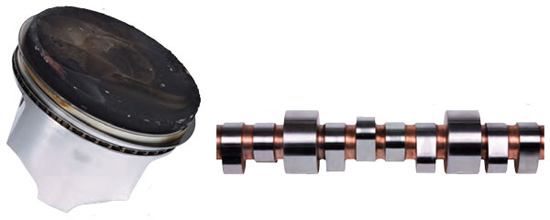 | | |
| --- | --- |
| The piston crown contains normal carbon, while the rings remain clean and functional. Note the absence of wear or scuffing on the piston skirt. | The camshaft shows little-to-no scoring, bluing or wear after 3,000 miles of high-performance racing. |
Maximum Horsepower
DOMINATOR is formulated with a proprietary friction modifier to reduce energy lost to friction. It delivers maximum horsepower and cooler engine temperatures, promoting improved lap times and longer-lasting components.

• Formulated specifically for racing & high-performance engines
• Robust formulation resists viscosity loss
• Proprietary friction modifier maximizes horsepower & torque
• Fortified with anti-wear additives for extra protection
Excellent All-Temperature Performance
DOMINATOR provides maximum protection in temperature extremes. Its low pour point offers excellent start-up protection and provides less drag when the oil has not reached stable operating temperatures. At elevated operating temperatures, it maintains superior film strength. DOMINATOR's thermally stable synthetic chemistry resists the effects of intense heat common to racing engines to provide reliable protection for the duration of the race.
Commercial Availability
Many oil companies produce specialty racing oils for elite groups and do not offer them to the general public. For example, several popular oil manufacturers produce racing oils offered only to NASCAR teams. DOMINATOR Synthetic Racing Oil is already formulated to a high level of performance. It provides maximum performance and superior protection to all racers, regardless of their competition level. The same DOMINATOR Synthetic Racing Oil that is used in the engines of AMSOIL corporately sponsored racers, including Scott Douglas and Brad Lovell, is available to everyone.
Service Life
Consider the event, application and viscosity needs. When competing, the vehicle owner is responsible for determining an appropriate oil service interval. DOMINATOR is not intended for long-term use in passenger cars/light trucks.